Vem conferir o que sai lá na gringa esse mês!
LANÇAMENTOS DE ABRIL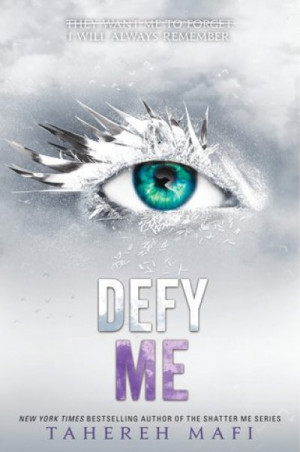 Defy Me (Shatter Me #5)
de Tahereh Mafi
(2 de abril)
The gripping fifth installment in the New York Times, USA Today, and Publishers Weekly bestselling Shatter Me series. Will Juliette's broken heart make her vulnerable to the strengthening darkness within her?

Juliette's short tenure as the supreme commander of North America has been an utter disaster. When the children of the other world leaders show up on her doorstep, she wants nothing more than to turn to Warner for support and guidance. But he shatters her heart when he reveals that he's been keeping secrets about her family and her identity from her—secrets that change everything.

Juliette is devastated, and the darkness that's always dwelled within her threatens to consume her. An explosive encounter with unexpected visitors might be enough to push her over the edge.
Raíssa: FINALMENTE MEU LIVRINHO TA SENDO LANÇADO! Para quem me conhece sabe o quanto amo Shatter Me e a ansiedade que fiquei quando terminou o livro anterior não é desse mundo. Eu já comecei o ler inclusive e posso dizer que no começo Tahereh já mostra o quanto ela é maravilhosa como escritora. Corram para ler e comentar comigo.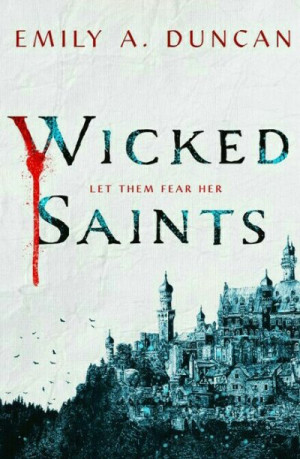 Wicked Saints (Something Dark and Holy #1)
de Emily A. Duncan
(2 de abril)
A girl who can speak to gods must save her people without destroying herself. A prince in danger must decide who to trust.

A boy with a monstrous secret waits in the wings.

Together, they must assassinate the king and stop the war.

In a centuries-long war where beauty and brutality meet, their three paths entwine in a shadowy world of spilled blood and mysterious saints, where a forbidden romance threatens to tip the scales between dark and light. Wicked Saints is the thrilling start to Emily A. Duncan's devastatingly Gothic Something Dark and Holy trilogy.
Raíssa: Uma garota que pode falar com deuses, um principe que está em apuros e um garoto com um segredo. É tudo o que uma garota quer para ler não é mesmo? A sinopse desse livro me conquistou de primeira assim que o vi sendo divulgado pelas gringas. Pelo jeito será várias perspectivas e eu AMO esse tipo de coisa.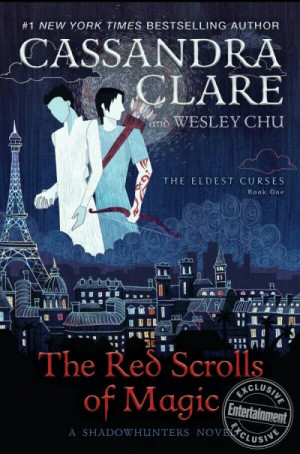 The Red Scrolls of Magic (The Eldest Curses #1)
de Cassandra Clare e Wesley Chu
(9 de abril)
All Magnus Bane wanted was a vacation—a lavish trip across Europe with Alec Lightwood, the Shadowhunter who against all odds is finally his boyfriend. But as soon as the pair settles in Paris, an old friend arrives with news about a demon-worshipping cult called the Crimson Hand that is bent on causing chaos around the world. A cult that was apparently founded by Magnus himself. Years ago. As a joke.

Now Magnus and Alec must race across Europe to track down the Crimson Hand and its elusive new leader before the cult can cause any more damage. As if it wasn't bad enough that their romantic getaway has been sidetracked, demons are now dogging their every step, and it is becoming harder to tell friend from foe. As their quest for answers becomes increasingly dire, Magnus and Alec will have to trust each other more than ever—even if it means revealing the secrets they've both been keeping.
Mari: Fãs de Malec vão a loucura com esse novo lançamento das Crônicas dos Caçadores de Sombras!! Trata-se do primeiro livro de uma trilogia focada nos personagens Magnus e Alec e você pode saber mais sobre esse lançamento através de posts clicando aqui ou aqui.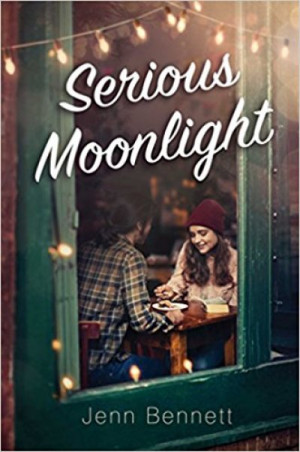 Serious Moonlight
de Jenn Bennet
(16 de abril)
After an awkward first encounter, Birdie and Daniel are forced to work together in a Seattle hotel where a famous author leads a mysterious and secluded life in this romantic contemporary novel from the author of Alex, Approximately.

Mystery-book aficionado Birdie Lindberg has an overactive imagination. Raised in isolation and homeschooled by strict grandparents, she's cultivated a whimsical fantasy life in which she plays the heroic detective and every stranger is a suspect. But her solitary world expands when she takes a job the summer before college, working the graveyard shift at a historic Seattle hotel.

In her new job, Birdie hopes to blossom from introverted dreamer to brave pioneer, and gregarious Daniel Aoki volunteers to be her guide. The hotel's charismatic young van driver shares the same nocturnal shift and patronizes the waterfront Moonlight Diner where she waits for the early morning ferry after work. Daniel also shares her appetite for intrigue, and he's stumbled upon a real-life mystery: a famous reclusive writer—never before seen in public—might be secretly meeting someone at the hotel.

To uncover the writer's puzzling identity, Birdie must come out of her shell…discovering that most confounding mystery of all may be her growing feelings for the elusive riddle that is Daniel.
Mari: Lançamento fofo do mês! Especialidade da Jenn Bennet é escrever young adults do gênero fofura e esse promete não ser diferente. Amamos né? Já quero ler!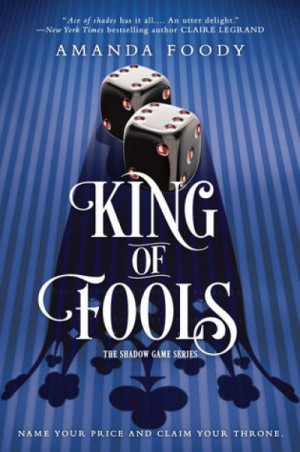 King of Fools (The Shadow Game #2)
de Amanda Foody
(30 de abril)
Indulge your vices in the City of Sin, where a sinister street war is brewing and fame is the deadliest killer of them all…

On the quest to find her missing mother, prim and proper Enne Salta became reluctant allies with Levi Glaisyer, the city's most famous con man. Saving his life in the Shadow Game forced Enne to assume the identity of Seance, a mysterious underworld figure. Now, with the Chancellor of the Republic dead and bounties on both their heads, she and Levi must play a dangerous game of crime and politics…with the very fate of New Reynes at stake.

Thirsting for his freedom and the chance to build an empire, Levi enters an unlikely partnership with Vianca Augustine's estranged son. Meanwhile, Enne remains trapped by the mafia donna's binding oath, playing the roles of both darling lady and cunning street lord, unsure which side of herself reflects the truth.

As Enne and Levi walk a path of unimaginable wealth and opportunity, new relationships and deadly secrets could quickly lead them into ruin. And when unforeseen players enter the game, they must each make an impossible choice: To sacrifice everything they've earned in order to survive…

Or die as legends.
Mari: Esse livro é a sequencia de The Shadow Game, um livro lançado no ano passado que chamou muita atenção no mundo dos leitores de YA. Eu fiquei ansiosa para ler, mas acabei não lendo, mas a curiosidade ainda existe! Esperamos que alguma editora brasileira se interesse em trazer essa série para cá.
NOTÍCIAS DO ÚLTIMO MÊS
"Crescent City" ganha data de lançamento!
Finalmente tivemos a data de lançamento do primeiro livro do antigo projeto de Sarah J. Maas; "Crescent City". O nome será "House Of Earth And Blood" e a data de lançamento será no dia dia 28 de janeiro de 2020. Alguém ansioso?
"The Queen of Nothing", livro final da trilogia de O Príncipe Cruel, ganha capa e data de lançamento!
The Queen of Nothing, a conclusão da série "O Povo do Ar", que iniciou com O Príncipe Cruel, será lançada em inglês em 7 de janeiro de 2020. Além do lançamento, foi divulgada a capa e um trecho inédito do livro, que pode ser lido clicando aqui.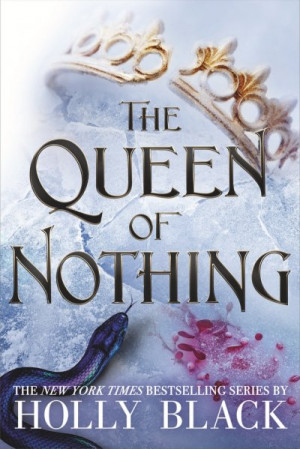 E aí, qual lançamento você está mais animado?? Conta para nós aqui pelos comentários ou pelo nosso twitter @IdrisBR