Vem conferir o que sai lá na gringa nos meses de maio e junho!
LANÇAMENTOS DE MAIO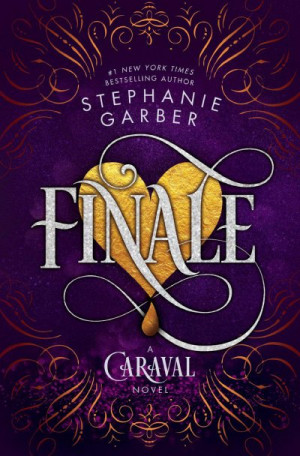 Finale (Caraval #3)
de Stephanie Garber
(5 de maio)
Welcome, welcome to Finale, the third and final book in the #1 New York Times bestselling Caraval series! All games must come to an end…

It's been two months since the last Caraval concluded, two months since the Fates were freed from an enchanted deck of cards, two months since Tella saw Legend, and two months since Legend claimed the empire's throne as his own. Now, Legend is preparing for his official coronation and Tella is determined to stop it. She believes her own mother, who still remains in an enchanted sleep, is the rightful heir to the throne.

Meanwhile, Scarlett has started a game of her own. She's challenged Julian and her former fiancé, Count Nicolas d'Arcy, to a competition where the winner will receive her hand in marriage. Finally, Scarlett feels as if she is in complete control over her life and future. She is unaware that her mother's past has put her in the greatest danger of all.

Caraval is over, but perhaps the greatest game of all has begun―with lives, empires, and hearts all at stake. There are no spectators this time: only those who will win…and those who will lose everything.
Mari: Finale é a conclusão da trilogia "Caraval". Essa saga esta sendo lançada no Brasil pela Editora Novo Conceito e já tem os dois primeiros livros publicados em português (o segundo foi lançado no começo desse mês, junho). Não há previsão para o lançamento de Finale no Brasil.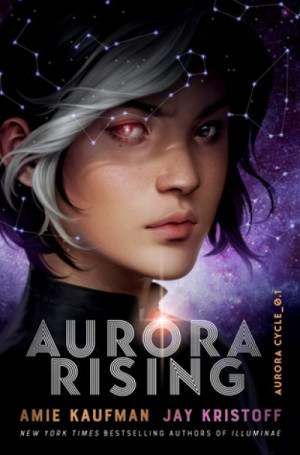 Aurora Rising (The Andromeda Cycle #1)
de Amie Kaufman e Jay Kristoff
(7 de maio)
From the New York Times and internationally bestselling authors of the Illuminae Files comes a new science fiction epic . . .

The year is 2380, and the graduating cadets of Aurora Academy are being assigned their first missions. Star pupil Tyler Jones is ready to recruit the squad of his dreams, but his own boneheaded heroism sees him stuck with the dregs nobody else in the academy would touch . . .

A cocky diplomat with a black belt in sarcasm>
A sociopath scientist with a fondness for shooting her bunkmates
A smart-ass tech whiz with the galaxy's biggest chip on his shoulder
An alien warrior with anger-management issues
A tomboy pilot who's totally not into him, in case you were wondering

And Ty's squad isn't even his biggest problem–that'd be Aurora Jie-Lin O'Malley, the girl he's just rescued from interdimensional space. Trapped in cryo-sleep for two centuries, Auri is a girl out of time and out of her depth. But she could be the catalyst that starts a war millions of years in the making, and Tyler's squad of losers, discipline cases, and misfits might just be the last hope for the entire galaxy.

NOBODY PANIC.
Mari: Amie Kaufman é autora da trilogia Quando as Estrelas Caem (que tem o primeiro livro já lançado no Brasil) e Jay Kristoff é famoso por sua trilogia Nevernight (dois livros lançados no Brasil) e juntos eles também escreveram a trilogia de sucesso Illuminae. Agora eles se juntam novamente para uma nova saga, que começa com Aurora Rising. Não encontrei informações sobre um possível lançamento no Brasil.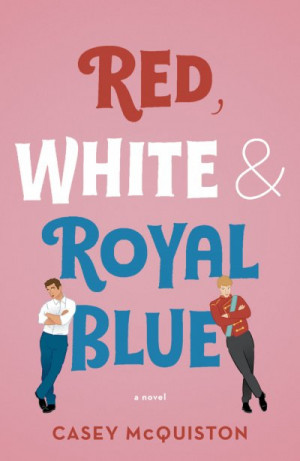 Red, White & Royal Blue
de Casey McQuiston
(14 de maio)
A big-hearted romantic comedy in which the First Son falls in love with the Prince of Wales after an incident of international proportions forces them to pretend to be best friends…

First Son Alex Claremont-Diaz is the closest thing to a prince this side of the Atlantic. With his intrepid sister and the Veep's genius granddaughter, they're the White House Trio, a beautiful millennial marketing strategy for his mother, President Ellen Claremont. International socialite duties do have downsides―namely, when photos of a confrontation with his longtime nemesis Prince Henry at a royal wedding leak to the tabloids and threaten American/British relations.

The plan for damage control: staging a fake friendship between the First Son and the Prince. Alex is busy enough handling his mother's bloodthirsty opponents and his own political ambitions without an uptight royal slowing him down. But beneath Henry's Prince Charming veneer, there's a soft-hearted eccentric with a dry sense of humor and more than one ghost haunting him.

As President Claremont kicks off her reelection bid, Alex finds himself hurtling into a secret relationship with Henry that could derail the campaign and upend two nations. And Henry throws everything into question for Alex, an impulsive, charming guy who thought he knew everything: What is worth the sacrifice? How do you do all the good you can do? And, most importantly, how will history remember you?
Mari: Red, White & Royal Blue é o livro de estreia de Casey McQuiston e já está fazendo bastante sucesso lá fora com a história do filho da presidente dos EUA que se apaixona pelo Príncipe de Gales. A Amazon Studios já comprou os direitos para adaptação do livro e a Editora Seguinte já anunciou que irá lançar ele aqui no Brasil no segundo semestre desse ano.


LANÇAMENTOS DE JUNHO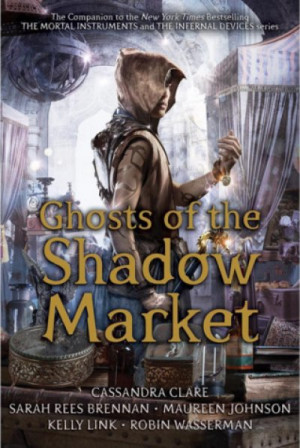 Ghosts of the Shadow Market
de Cassandra Clare, Maureen Johnson, Sarah Rees Brennan, Robin Wasserman, Kelly Link
(4 de junho)
The Shadow Market is a meeting point for faeries, werewolves, warlocks and vampires. There the Downworlders buy and sell magical objects, make dark bargains, and whisper secrets they do not want the Nephilim to know. Through two centuries, however, there has been a frequent visitor to the Shadow Market from the City of Bones, the very heart of the Shadowhunters. As a Silent Brother, Brother Zachariah is sworn keeper of the laws and lore of the Nephilim. But once he was a Shadowhunter called Jem Carstairs, and his love, then and always, is the warlock Tessa Gray.

Follow Brother Zachariah and see, against the backdrop of the Shadow Market's dark dealings and festive celebrations, Anna Lightwood's first romance, Matthew Fairchild's great sin and Tessa Gray plunged into a world war. Valentine Morgenstern buys a soul at the Market and a young Jace Wayland's soul finds safe harbor. In the Market is hidden a lost heir and a beloved ghost, and no one can save you once you have traded away your heart. Not even Brother Zachariah…

Ghosts of the Shadow Market will be co-written with Maureen Johnson, Robin Wasserman, Sarah Rees Brennan and Pulitzer finalist Kelly Link and will initially be available digitally.
Mari: Dispensa apresentações, né? O livro físico dos contos de "Fantasmas do Mercado das Sombras" está sendo lançado esse mês lá fora e contará também com dois contos inéditos!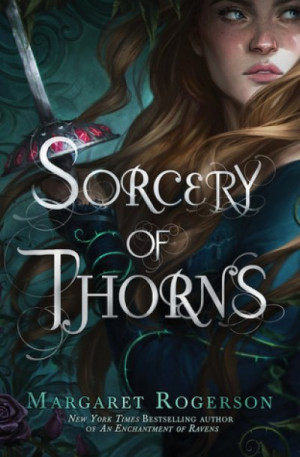 Sorcery of Thorns
de Margaret Rogerson
(4 de junho)
All sorcerers are evil. Elisabeth has known that as long as she has known anything. Raised as a foundling in one of Austermeer's Great Libraries, Elisabeth has grown up among the tools of sorcery—magical grimoires that whisper on shelves and rattle beneath iron chains. If provoked, they transform into grotesque monsters of ink and leather. She hopes to become a warden, charged with protecting the kingdom from their power.

Then an act of sabotage releases the library's most dangerous grimoire. Elisabeth's desperate intervention implicates her in the crime, and she is torn from her home to face justice in the capital. With no one to turn to but her sworn enemy, the sorcerer Nathaniel Thorn, and his mysterious demonic servant, she finds herself entangled in a centuries-old conspiracy. Not only could the Great Libraries go up in flames, but the world along with them.

As her alliance with Nathaniel grows stronger, Elisabeth starts to question everything she's been taught—about sorcerers, about the libraries she loves, even about herself. For Elisabeth has a power she has never guessed, and a future she could never have imagined.
Mari: Livros com capas lindas? Temos! Esse é o segundo livro da autora, o primeiro foi An Enchantment of Ravens que recebeu boas críticas la fora e, por se tratar de fantasia, já estou curiosa para ler seu novo livro (e o primeiro também).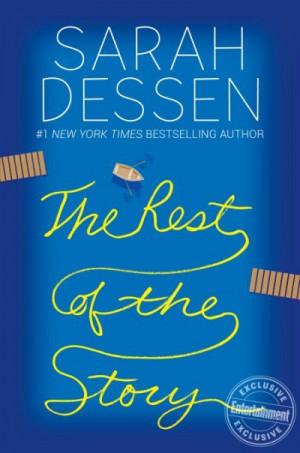 The Rest of the Story
de Sarah Dessen
(4 de junho)
From #1 New York Times bestselling author Sarah Dessen comes a big-hearted, sweeping novel about a girl who reconnects with a part of her family she hasn't seen since she was a little girl—and falls in love, all over the course of a magical summer.

Emma Saylor doesn't remember a lot about her mother, who died when she was ten. But she does remember the stories her mom told her about the big lake that went on forever, with cold, clear water and mossy trees at the edges.

Now it's just Emma and her dad, and life is good, if a little predictable…until Emma is unexpectedly sent to spend the summer with her mother's family—her grandmother and cousins she hasn't seen since she was a little girl.

When Emma arrives at North Lake, she realizes there are actually two very different communities there. Her mother grew up in working class North Lake, while her dad spent summers in the wealthier Lake North resort. The more time Emma spends there, the more it starts to feel like she is divided into two people as well. To her father, she is Emma. But to her new family, she is Saylor, the name her mother always called her.

Then there's Roo, the boy who was her very best friend when she was little. Roo holds the key to her family's history, and slowly, he helps her put the pieces together about her past. It's hard not to get caught up in the magic of North Lake—and Saylor finds herself falling under Roo's spell as well.

For Saylor, it's like a whole new world is opening up to her. But when it's time to go back home, which side of her will win out?
Mari: Novo livro da clássica autora de Jovem Adulto Contemporaneo. Dessen esse mês também anunciou sobre a adaptação para a Netflix de 3 de seus livros, notícia que pode ser lida com mais detalhes no final desse post.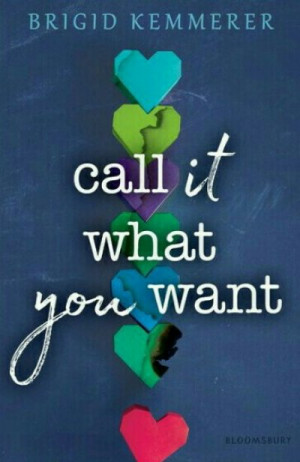 Call It What You Want
de Brigid Kemmerer
(25 de junho)
From the author of the Zoella Book Club-pick Letters to the Lost comes another emotionally complex, romantic story about two teens struggling to unpick the grey area between right and wrong, perfect for fans of John Green and Jennifer Niven.

Rob had it all – friends, a near-guaranteed lacrosse scholarship to college and an amazing family – but all that changed when his dad was caught embezzling funds from half the town. Now he's a social pariah.

Maegan always does the right thing. But when her sister comes home from college pregnant, she's caught between telling their parents the truth about the father and keeping her sister's trust.

When Rob and Maegan are paired together for a project, they form an unexpectedly deep connection. But Rob's plan to fix his father's damage could ruin more than their new friendship .
Mari: Eu amo os livros da Kemmerer, seja fantasia ou contemporaneo, as histórias delas sempre me prendem. Ansiosa para esse seu novo lançamento! A Plataforma21 que costuma lançar os livros dela no Brasil, porém não achei informações sobre o lançamento desse. Vamos torcer!


NOTÍCIAS DO ÚLTIMO MÊS
Netflix adquire direitos de 3 livros de Sarah Dessen para adaptação!
Boa notícia para os fãs da Sarah Dessen! A Netflix está investindo mesmo em suas adaptações de livros jovem adulto de romance e adquiriu os direitos de adaptação de três livros da Dessen: This Lullaby, Once and for All e Along for the Ride, sendo que esse último será o primeiro a ser adaptado.
Sinopse do livro Along for the Ride: Auden resolve passar as férias de verão em Colby, uma minúscula cidade do litoral, com o pai, sua nova esposa e Thisbe, a filha do casal e sua mais nova irmãzinha. Lá, ela revê seus conceitos em relação à madrasta, encara um emprego de férias em uma boutique totalmente demais e conhece Eli, um garoto misterioso com o qual embarca em uma busca: experimentar uma adolescência sem preocupações que lhe foi negada enquanto ele procura se recuperar de um acontecimento trágico. Junte dois solitários, uma bicicleta, um estoque infindável de madrugadas com insônia, tortas e café e… tudo pode acontecer.
Desses 3 livros, dois já foram lançados no Brasil: This Lullaby como "Uma Canção de Ninar" pela editora Seguinte (editora brasileira atual da Dessen) e Along for the Ride como "A Caminho do Verão" pela extinta Editora iD.
Lembrando que Sarah Dessen já teve dois de seus livros adaptados para filme. O filme How to Deal (Um Novo Amor) de 2003, estrelado por Mandy Moore, é uma adaptação de dois livros de Dessen: That Summer (Aquele Verão) e Someone Like You.
Os filmes ainda não possuem previsão de lançamento.
Capa do novo livro da Sarah J. Maas é revelada!
Sarah J. Maas está de volta com uma nova série! House of Earth and Blood será o primeiro livro de Crescent City e você pode conferir capa e sinopse abaixo:
#1 New York Times bestselling author Sarah J. Maas launches her brand-new CRESCENT CITY series with House of Earth and Blood: the story of half-Fae and half-human Bryce Quinlan as she seeks revenge in a contemporary fantasy world of magic, danger, and searing romance.

Half-Fae, half-human Bryce Quinlan loves her life. By day, she works for an antiquities dealer, selling barely legal magical artifacts, and by night, she parties with her friends, savoring every pleasure Lunathion-otherwise known as Crescent City-has to offer. But it all comes crumbling down when a ruthless murder shakes the very foundations of the city-and Bryce's world. Two years later, her job has become a dead end, and she now seeks only blissful oblivion in the city's most notorious nightclubs. But when the murderer attacks again, Bryce finds herself dragged into the investigation and paired with an infamous Fallen angel whose own brutal past haunts his every step.

Hunt Athalar, personal assassin for the Archangels, wants nothing to do with Bryce Quinlan, despite being ordered to protect her. She stands for everything he once rebelled against and seems more interested in partying than solving the murder, no matter how close to home it might hit. But Hunt soon realizes there's far more to Bryce than meets the eye-and that he's going to have to find a way to work with her if they want to solve this case.

As Bryce and Hunt race to untangle the mystery, they have no way of knowing the threads they tug ripple through the underbelly of the city, across warring continents, and down to the darkest levels of Hel, where things that have been sleeping for millennia are beginning to stir…

With unforgettable characters and page-turning suspense, this richly inventive new fantasy series by #1 New York Times bestselling author Sarah J. Maas delves into the heartache of loss, the price of freedom-and the power of love.
Crescent City: House of Earth and Blood
já está em pré-venda nos EUA para o dia 28 de janeiro de 2020.
E aí, qual lançamento você está mais animado?? Conta para nós aqui pelos comentários ou pelo nosso twitter @IdrisBR